Hello my name is Gerardo P Owens some folks call me Rocky. And I hated washing and detailing vehicles. However I enjoy the smell and shine of a freshly detailed vehicle. It makes you feel a little better when you are dressed for Success from Heel to wheel.
After several visits to my local auto spa to get my brand new customized van cleaned, I was totally dissatisfied with the workmanship, and care of my second most expensive asset, especially when it came time to pay my hard earned cash, for a job that was below my expectations.
I felt there was a need for having your vehicle professionally cleaned, for a fair price, while you were at work, freeing up your off day. Hence, Complete Auto Wash And Wax was born.
The year was April of 1996 when that dream became a reality. A great detail service with fair prices, service while you work, at the most prestigious building in St. Louis Mo. the Metropolitan Square. Our motto 16 years later is still the same:
"Dress for success from wheel to wheel"
Complete Auto Wash And Wax specializes in eco-friendly hand car wash products and services that is equal to non. Your satisfaction is guaranteed, you have my word on it.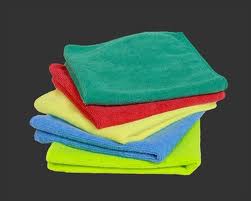 For Our Microfiber Cloth Check Out The Link Below

By buying a set of microfiber cloths for the kitchen and another for your bathrooms, you can save about $100 a year compared to using paper towels for all of your cleaning needs. If you typically use more than one double roll of paper towels in a week, as many houses do, you'll save even more money by switching to microfiber.